Posted: Sep 05, 2014 5:00 AM
We promise that if you take a chance on farro, it will quickly become one of your favorite grains. We're marrying the hearty flavor of farro with Sriracha vinaigrette for a dish that we promise won't leave you bored!
You're likely seeing farro pop up in more recipes today. What's the deal with this trendy grain and why are we all stocking our pantry with it? As we try to move away from white rice and refined pastas, farro has replaced those starches as a much healthier option. With eight grams of cholesterol-lowering fiber per cup, farro is becoming a dinnertime favorite. We're taking those health benefits, packing them with farm-fresh vegetables and heating it all up with Sriracha, one of our favorite condiments. We think this will quickly become one of your go-to meatless meals.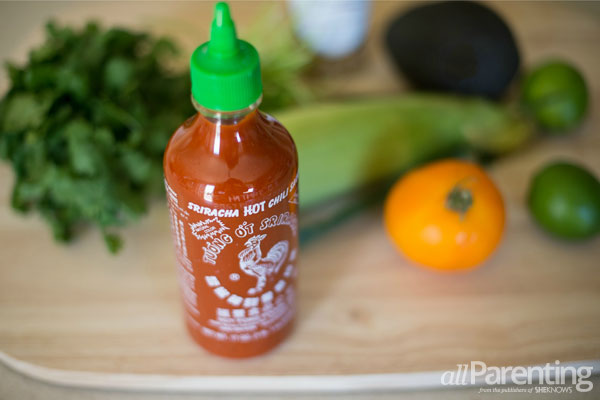 Farro salad with Sriracha vinaigrette
Ingredients:
2 cups cooked farro
1 avocado
1 ear corn
1 tomato (I used an orange heirloom tomato)
2 tablespoons olive oil
Directions:
Cook farro according to package directions.
While the farro is cooking, cut the kernels off the cob by holding it upright on a cutting board and using a sharp knife to cut downward to remove the kernels.
Heat 2 tablespoons olive oil in a medium skillet over medium-high heat.
When oil is hot, add the kernels to the skillet.
Cook the kernels over medium-high heat until golden brown, about 5 to 7 minutes. Turn off the heat and allow to cool.
When farro is cooked, drain and transfer to a large mixing bowl to allow it to cool thoroughly.
Dice tomato.
Slice avocado in half and cube into small chunks.
Add tomato, avocado, corn and enough Sriracha vinaigrette to coat all ingredients to the cooled farro and stir gently to combine.
Serve cold.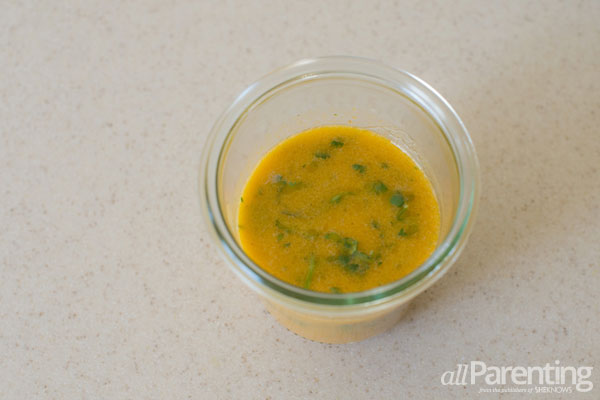 Sriracha vinaigrette
Ingredients:
Juice of 1 lime
1/4 cup Champagne (or white wine) vinegar
2 tablespoons Sriracha (or to taste) 
1/4 cup chopped cilantro
1/2 teaspoon kosher salt
1/2 teaspoon pepper
1/4 cup olive oil
Directions:
Combine all ingredients in a blender or food processor and blend thoroughly.
Hungry? Scroll through our delicious recipes!