Posted: Sep 10, 2014 5:00 AM
Ditch the meat in dinner tonight and instead enjoy these portobello mushroom and goat cheese panini sandwiches. Perfect served with a side salad or a bowl of soup.
Grilled mushrooms, sautéed veggies and goat cheese layered between thick slices of ciabatta roll? Yes, please. Whether you're making these fancy sandwiches for lunch or dinner, you'll be pleased with how they turn out. If you feel like adding in some extra ingredients, say pickled jalapeños or pesto sauce, go right ahead. The beauty of sandwiches is that you can tweak them to what you like.
Portobello mushroom and goat cheese panini
Serves 2
Ingredients:
Olive oil
1 medium yellow onion, sliced
1 red bell pepper, top removed, deseeded and cut into slices
2 portobello mushrooms, stem and gills removed and washed
Salt and pepper
2 ciabatta sandwich rolls, split
Goat cheese
1/2 cup spinach or other greens
Directions:
Heat a panini press or nonstick grill pan to medium-high heat.
Coat a skillet pan with 1 tablespoon olive oil and heat over medium heat. Add the onion and red bell pepper slices and sauté until the onions are soft and translucent, stirring as needed.
While the onions and peppers are sautéing, brush the portobello mushrooms with olive oil and sprinkle with salt and pepper. Put them on the preheated press and cook until softened and browned (if using a grill pan, flip once). Transfer to a cutting board once done cooking and slice them at an angle.
Spread the goat cheese onto 1 side of the split ciabatta rolls. Top with portobello mushroom slices, sautéed onions and bell peppers and greens. Close the sandwich and carefully place it in the panini press or grill pan. Cook until golden on the outside and the cheese is melting on the inside. Cut the panini in half and serve.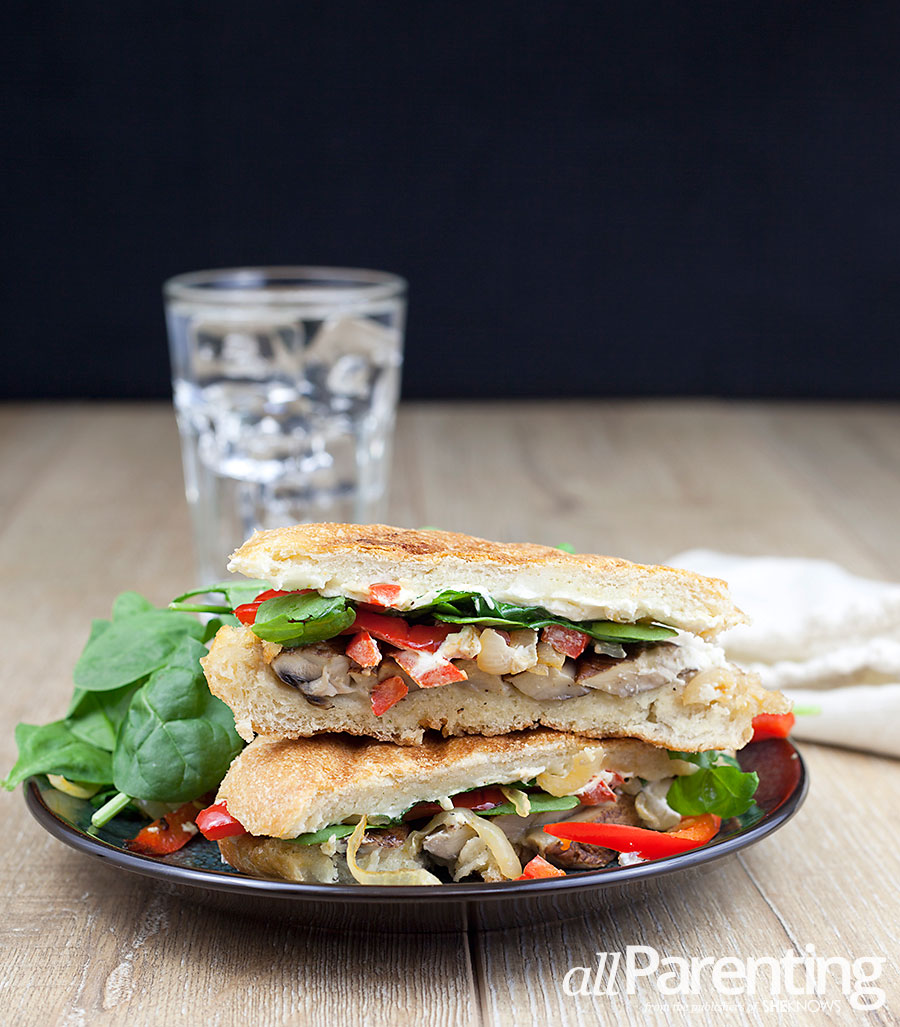 Hungry? Scroll through our delicious recipes!