Posted: Sep 24, 2014 5:00 AM
If you haven't tried burrata cheese yet, you're missing out. A creamier version of mozzarella cheese, it's fantastic when mixed with heirloom tomatoes and drizzled with a balsamic reduction. Try it for yourself and you'll never look at a traditional Caprese salad the same.
Savor the end of tomato season with this almost effortless heirloom tomato and burrata salad topped with a balsamic vinegar reduction. It's a great appetizer for company or a simple lunch (or dinner) for those times when you want something delicious without doing much work in the kitchen.
Burrata cheese can be found in the cheese section in most grocery stores, usually near the mozzarella cheese. It's not easy to cut so we recommend using your hands and tearing small pieces for this salad. If you have any left over after making this salad, check out this article full of burrata recipes for ideas on what to do with the rest.
Heirloom tomato and burrata salad with a balsamic reduction
Serves 4
Ingredients:
1 cup balsamic vinegar
2 to 3 heirloom tomatoes, cut into pieces
4 to 6 ounces burrata cheese, torn into pieces
2 sprigs fresh basil, finely chopped
Directions:
Pour balsamic vinegar into a small saucepan over medium heat and bring to a boil.
Reduce the heat to low and simmer until the vinegar has reduced by half, stirring occasionally.
Remove from heat, allow to cool and transfer to a glass container until ready to use.
Place the tomato pieces on a platter and top with burrata cheese.
Drizzle with balsamic reduction, top with basil, serve and enjoy.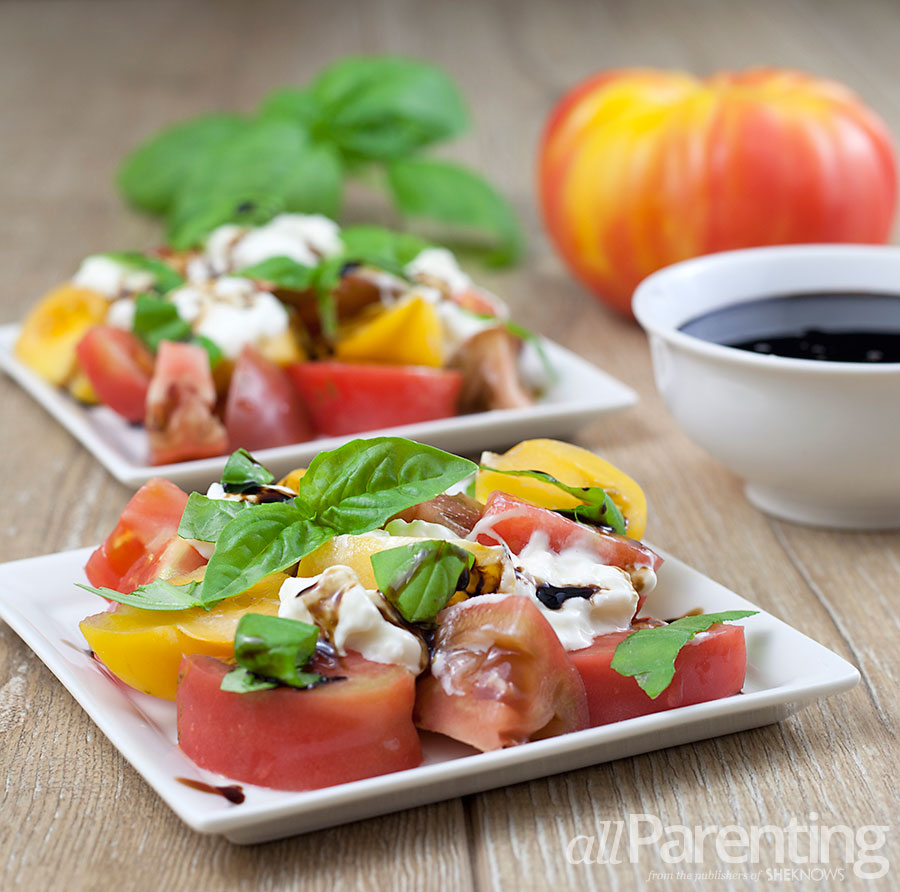 Hungry? Scroll through our delicious recipes!