Posted: Sep 26, 2014 5:00 AM
A whiskey sour cocktail is tasty — there's no denying that. But, when you add a splash of fruity red wine to the mix, it transforms into the fabulous and chic New York sour cocktail. With beautiful layers of color and levels of flavor, this is one drink you definitely want to enjoy on a Saturday night.
A whiskey sour cocktail made the right way is a thing of beauty. Whiskey, fresh lemon juice, some simple syrup and maybe an egg white for texture... Mmm. It's a drink we can't resist. But, add in a splash of red wine and that whiskey sour cocktail turns into a drink called the New York sour.
Looking at the list of ingredients, you might think egg whites in a cocktail seem strange. But, we suggest you give it a try before deciding not to like it. They add a nice rich texture to the drink along with some foam on top. This article on eggs in cocktails over at Serious Eats will give you a little more information if you'd like to check it out.
New York sour cocktail
Serves 1
Ingredients:
2 ounces bourbon or rye whiskey
1 ounce fresh-squeezed lemon juice
1 ounce simple syrup
1 egg white (optional)
1/2 ounce fruity red wine (such as Gamay, Malbec or Shiraz)
Directions:
Add all ingredients except for the red wine to a cocktail shaker. If adding an egg white, shake the ingredients first without ice. Then add ice and shake again. If not using the egg white, just add ice with the ingredients and shake.
Strain into a rocks glass filled with ice.
Carefully pour the red wine over the back of the spoon just over the drink so that it floats on top.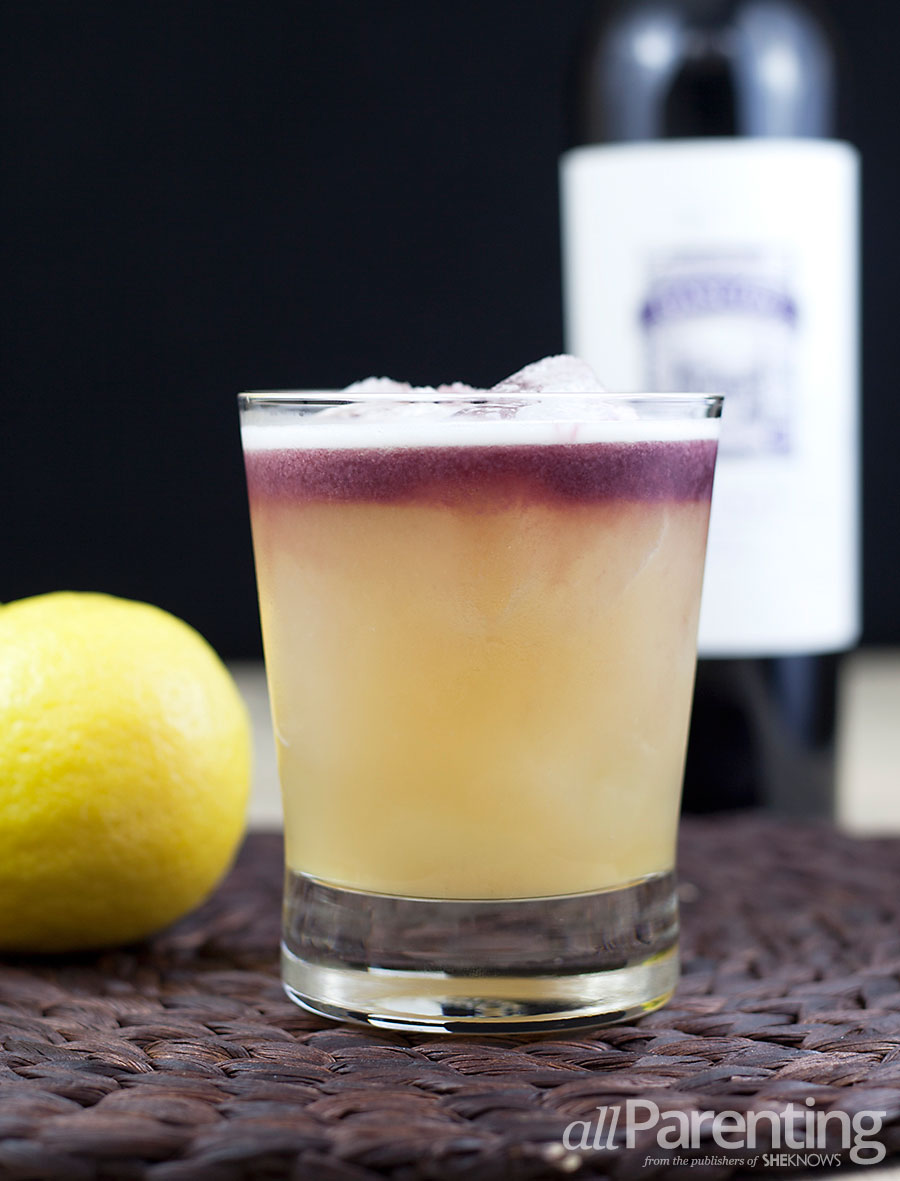 Cheers! We have lots of cocktail recipes!