Posted: Sep 30, 2014 5:00 AM
Tired of eating the same boring bowl of cereal for breakfast each morning? Switch it up and try this strawberry-vanilla chia pudding instead. Served cold with fresh fruit on top, it's the perfect start to your summer day.
Let's face it. Breakfast can be boring if you eat the same thing day after day. When you find yourself stuck in this rut, don't fear. We have a simple solution for you with this delicious strawberry-vanilla chia pudding. Made the night before, your mornings will be easier and your breakfast will taste better than normal. Plus, you'll have the added benefit of starting your day with something healthy. Can't beat that.
Read more about the health benefits of chia seeds.
Strawberry-vanilla chia pudding
Serves 4
Ingredients:
1 cup strawberries, washed and tops removed
1 vanilla bean pod, scraped
1 cup almond milk (try homemade almond milk) 
1/3 cup chia seeds
Directions:
Add strawberries, vanilla bean seeds and almond milk to a blender and blend on high until the strawberries are completely broken down.
Pour the blended mixture into a medium-sized bowl. Add the chia seeds and stir to combine.
Place a lid on the bowl or cover it with plastic wrap and refrigerate for 2 to 3 hours, or until the chia seeds have plumped up and it has the consistency of pudding rather than milk.
When ready to serve, stir the strawberry-vanilla chia pudding and spoon into small bowls. Top with fresh fruit and enjoy.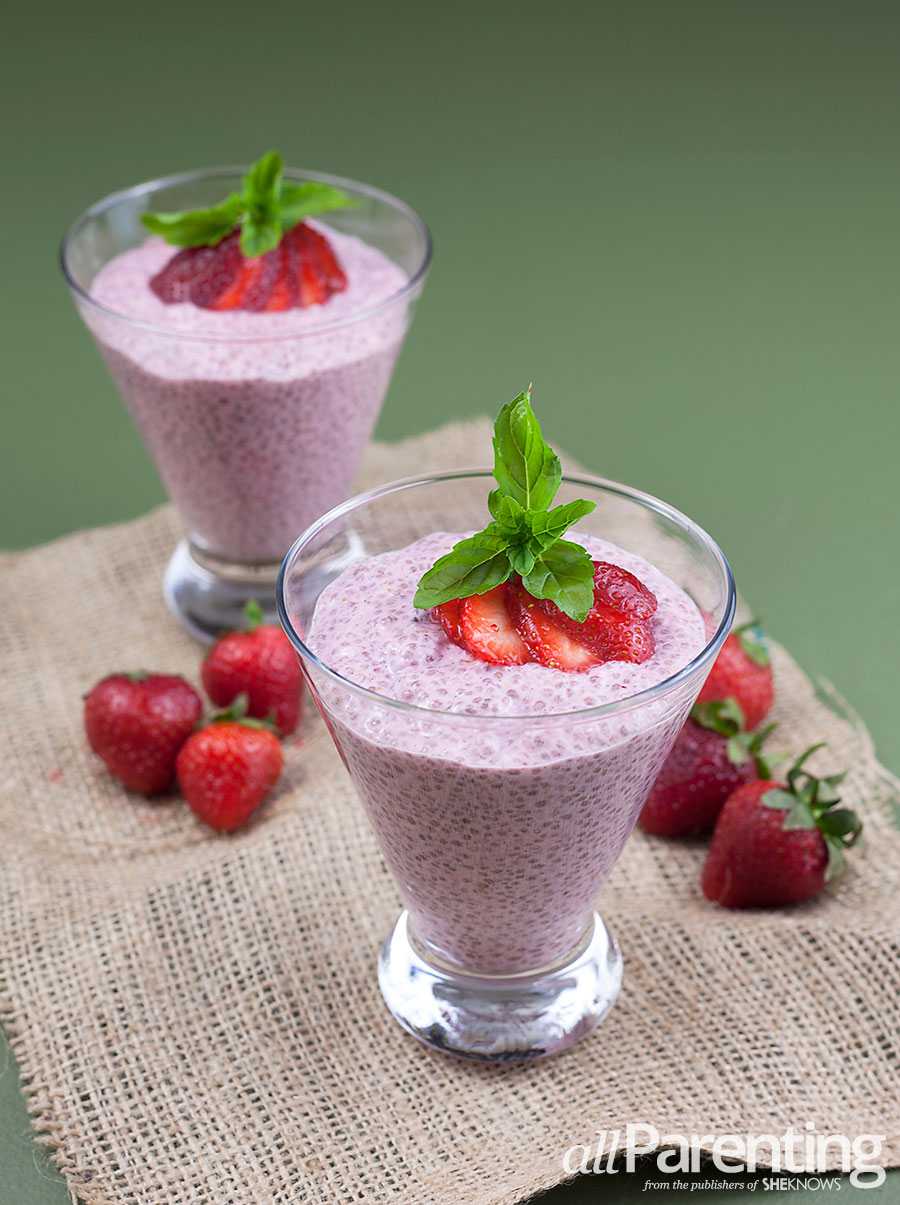 Cure your sweet tooth with endless dessert ideas!