Posted: Sep 08, 2014 5:00 AM
This popular Tex-Mex recipe is perfect for the whole family. Let each person pile on their favorite toppings to accompany tender, flavorful pork.
There is nothing as satisfying as a good meal waiting in the slow cooker when you get home at the end of the day. The pork can even be cooked and shredded the day ahead, then reheated before serving. All that is left to do is bake the corn tortillas and set out the toppings.
Most kids enjoy having a hand in preparing dinner, and being able to adorn the tostadas with the toppings of their choice is always a popular idea. Set out any toppings that appeal to your family, such as grated cheese, tomatoes, red bell peppers, avocado, black beans, corn and salsa. The sky is the limit.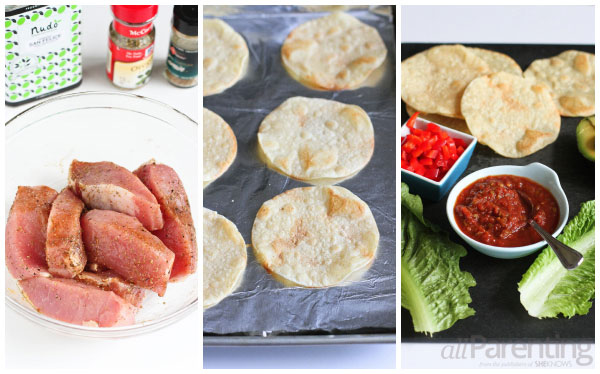 Slow cooker pork tostadas
Serves 8
Ingredients:
The pork:
2 pounds boneless country-style pork ribs
1 tablespoon canola oil
1-1/2 teaspoons ground cumin
1 teaspoon dried oregano
3/4 teaspoon salt
1/2 teaspoon ground pepper
The tortillas:
16 corn tortillas
3 tablespoons canola oil
Toppings:
Grated cheese
Diced avocado
Diced red bell pepper
Diced tomatoes
Salsa
Minced cilantro
Black beans
Directions:
The pork:
Place the pork in a large bowl and rub it with the canola oil, cumin, oregano, salt and pepper.
Pour 2 tablespoons of water in the bottom of a slow cooker. Transfer the pork to the slow cooker, cover and cook on HIGH for 3 to 4 hours or on LOW for 6 to 7 hours. The pork should be cooked through and easy to pull apart with a fork.
Shred the pork with your fingers or 2 forks.
The tortillas:
Preheat the oven to 425 degrees F. Line a large baking sheet with foil.
Place 6 corn tortillas in a single layer on the lined baking sheet. Lightly brush both sides of the tortillas with canola oil.
Bake for 4 minutes, flip over the tortillas with tongs and bake for 3 minutes, or until the tortillas are crispy. Repeat with the remaining tortillas and canola oil.
Place 2 tortillas on each plate, top with some of the shredded pork and top with the toppings of your choice. Serve.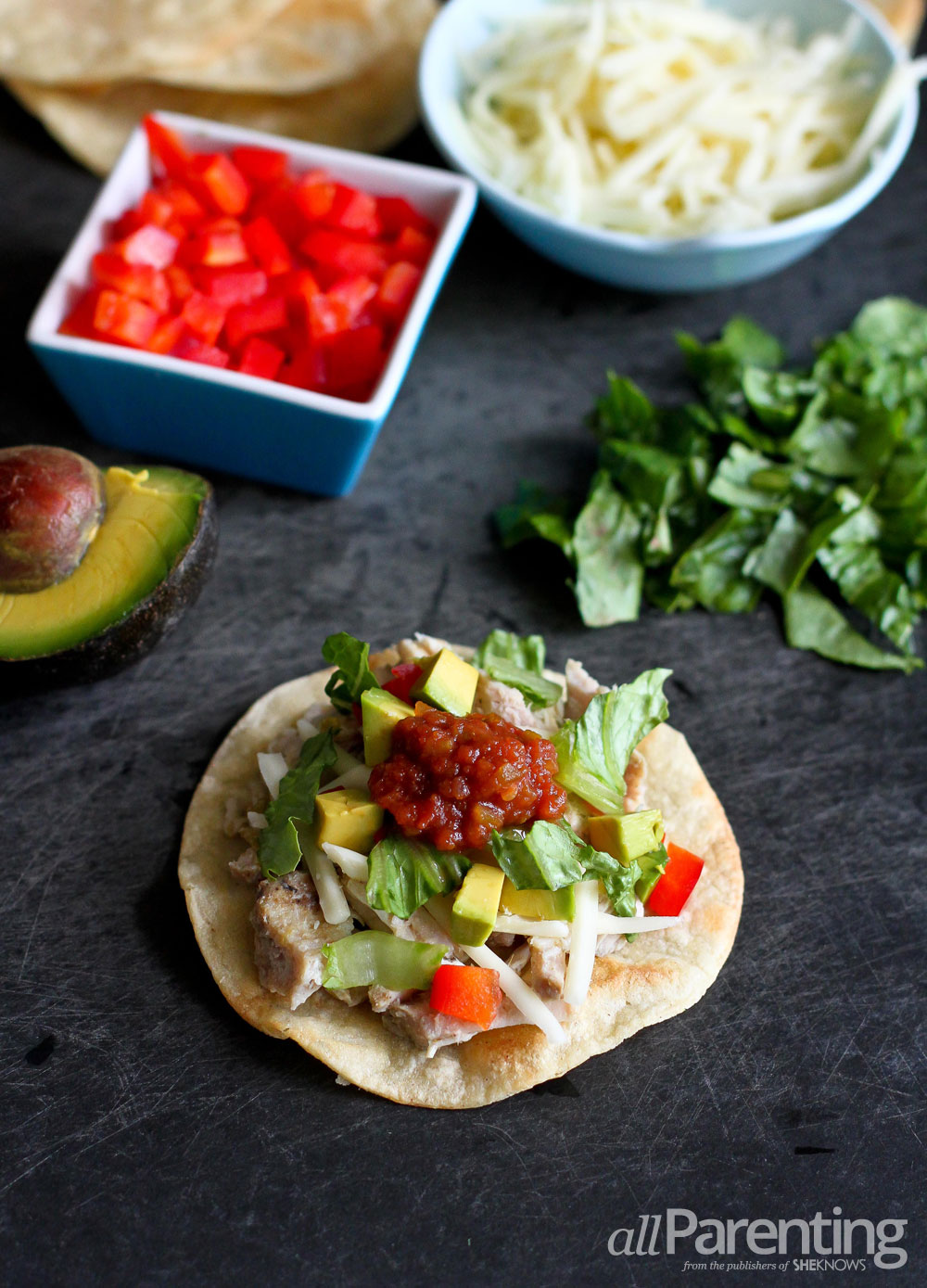 Hungry? Scroll through our delicious recipes!