Posted: Sep 15, 2014 5:00 AM
Curly rotini pasta is always fun for the kids, and parents can feel good about serving up a dose of vegetables in this light pasta dish.
Sometimes the simplest dinner recipes are the best ones. All that this easy pasta dish requires is boiling the pasta, chopping a few vegetables and cooking those vegetables for about three minutes. Something that easy sounds heavenly when you are rushing from one activity to the next on a school night.
There is one trick, and one trick only, to making this dish a success. Use the freshest, sweetest tomatoes that you can find. The kids will love the curly rotini pasta and you will feel good about serving them a healthy meal that will fuel them for their evening activities. If your family wants an extra dose of protein, chop up a rotisserie chicken and stir it into the pasta.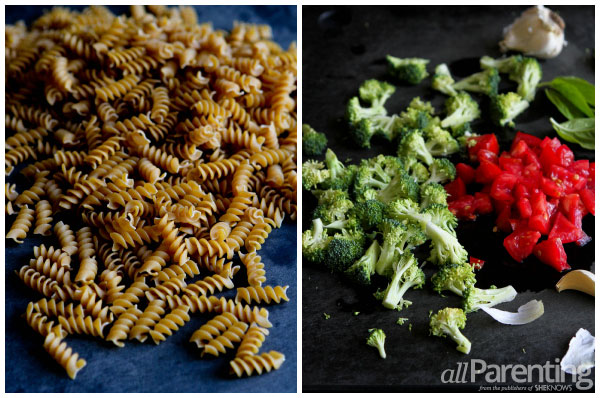 Rotini with chicken and broccoli
Serves 4 to 6
Ingredients:
14 ounces rotini pasta
4 tablespoons extra virgin olive oil, divided
3 garlic cloves, minced
2 tomatoes, chopped
1-1/2 cups small broccoli florets
1/2 cup grated Parmesan cheese
1/2 teaspoon ground pepper
1/4 to 1/2 teaspoon salt, to taste
5 basil leaves, thinly sliced
Directions:
Cook the pasta according to package directions. Drain.
While the pasta is cooking, heat 3 tablespoons olive oil in a large skillet. Add the garlic and cook, stirring, for 30 seconds.
Add the tomatoes and broccoli. Cook, stirring occasionally, for 2 minutes.
Add the cooked pasta to the tomato mixture and stir in the remaining 1 tablespoon of olive oil, Parmesan cheese, basil, pepper and salt. Serve with additional grated Parmesan cheese, if desired.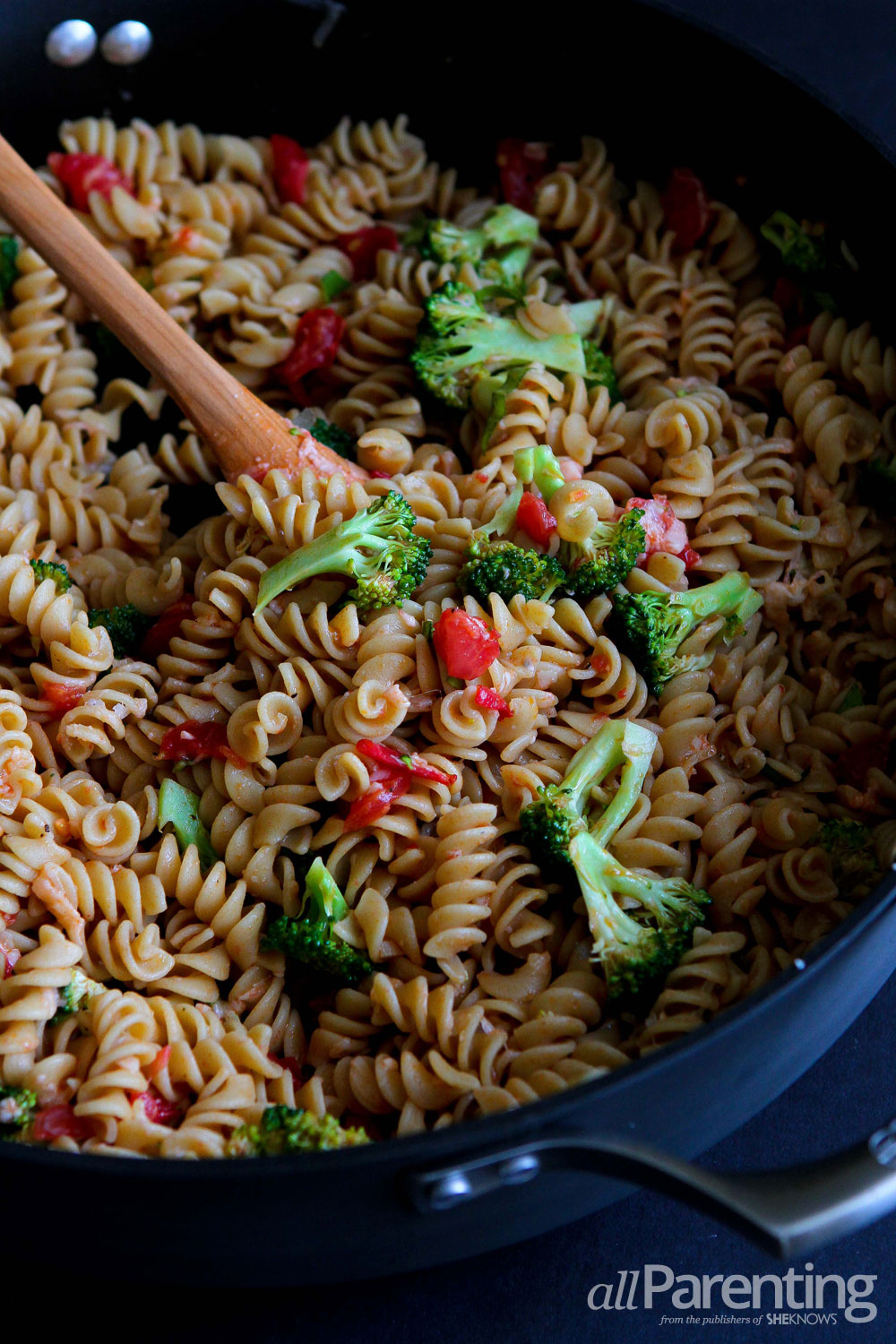 Hungry? Scroll through our delicious recipes!