Posted: Sep 22, 2014 5:00 AM
Crispy pancetta is irresistible by itself. When paired with creamy goat cheese and toasted bread, it turns into a fantastic appetizer.
If you are not familiar with pancetta, there is only one thing you need to know. It tastes like bacon. This salty, cured meat only differs from bacon in one way — it isn't smoked. When sautéed until crisp and brown, and sprinkled over tangy goat cheese, it is elevated to an ethereal level.
This appetizer requires only five ingredients, and each of those ingredients shines through to make crostini that your guests will not be able to resist. Spread the creamy goat cheese on toasted slices of baguette, then top the cheese with the crispy pancetta and some fresh basil. It's easy, it's quick and it's bound to be the hit of the party.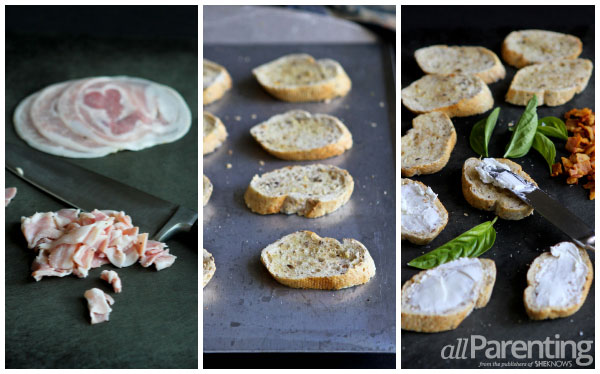 Crispy pancetta & goat cheese crostini
Makes 12
Ingredients:
4 ounces pancetta, chopped
12 slices (1/2-inch thick) baguette
1 tablespoon plus 1 teaspoon olive oil
2 ounces goat cheese
5 basil leaves, thinly sliced
Directions:
Preheat the oven to 350 degrees F.
Place the pancetta in a nonstick skillet and set over medium heat. Cook until the pancetta is browned and crisp. Transfer to a paper towel with a slotted spoon to drain.
Place the baguette slices on a baking sheet and lightly brush with the olive oil. Bake until toasted, 5 to 7 minutes.
Spread the goat cheese on the toasted baguette slices. Divide the pancetta and basil evenly between the slices. Serve.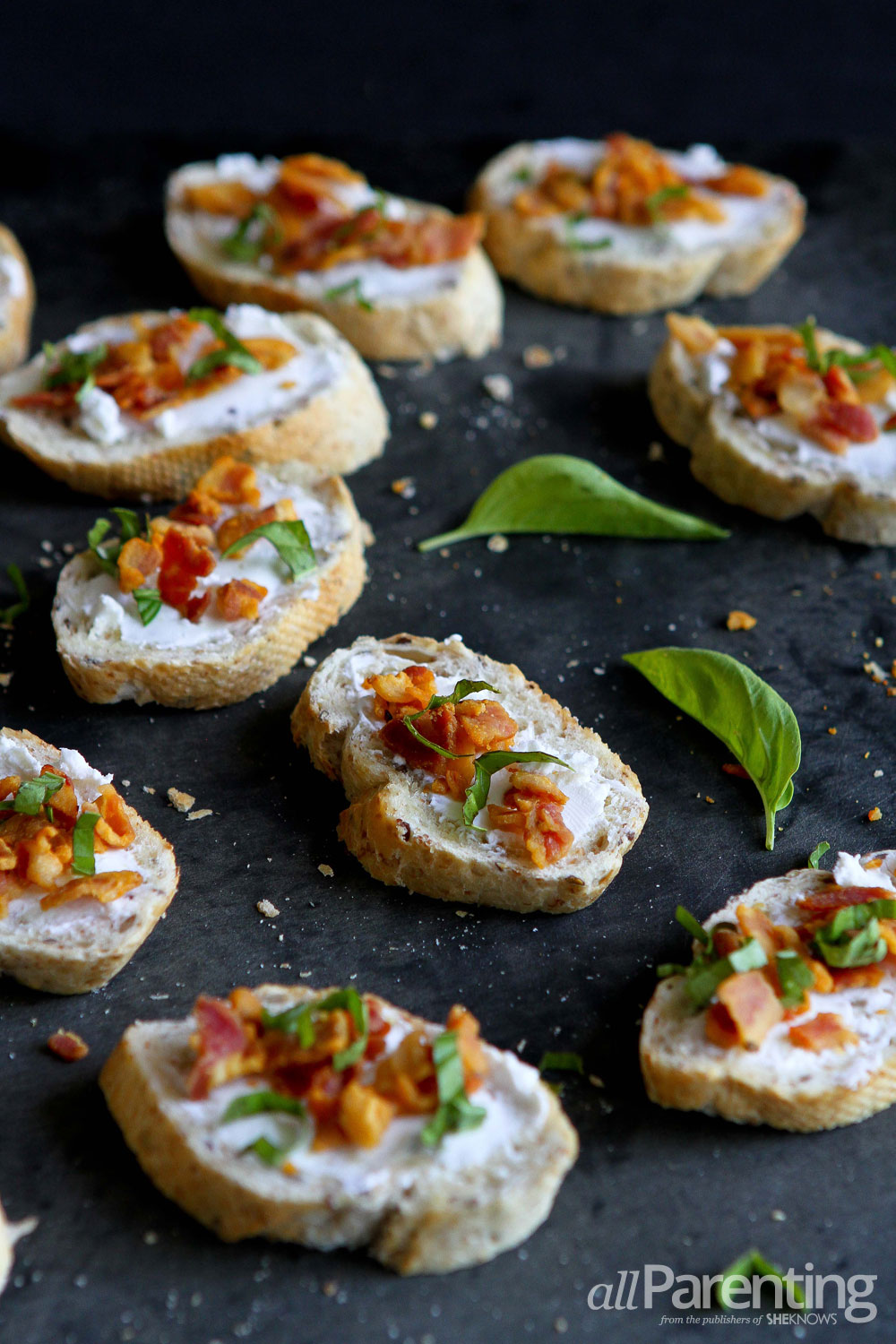 Hungry? Scroll through our delicious recipes!