Posted: Sep 04, 2014 5:00 AM
Try these lunch box ideas to keep your kids happy (and from complaining about lunches) this school year.
Silly sushi lunch
Your kids will get a kick out of these peanut butter and jelly sushi rolls. Cut the crust off of bread and flatten with a rolling pin. Spread peanut butter and jelly on the piece and press together. Then gently roll your flattened sandwich and slice into 1/2-inch pieces. Add some apple sauce-cinnamon "wasabi" and a few cuties and you're set.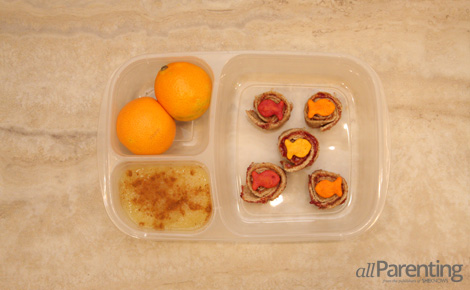 Italian flair
Mozzarella and salami are skewered together for bite-size fun. Roasted pepper hummus with cherry tomatoes and carrots complete your Italian-inspired meal. Manga!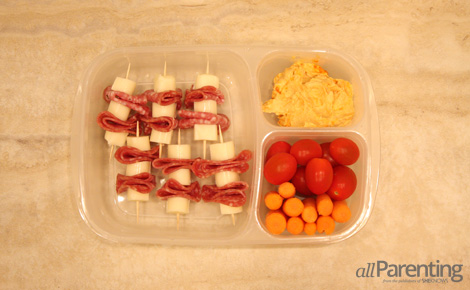 Breakfast for lunch
If your children are like mine, they adore breakfast for dinner, but how about for lunch? French toast sticks are actually just toast with cinnamon and sugar while Greek yogurt with honey and blueberries provides plenty of protein. Throw in a little granola for a topping and your kids will be excited about eating their "breakfast" so late in the day.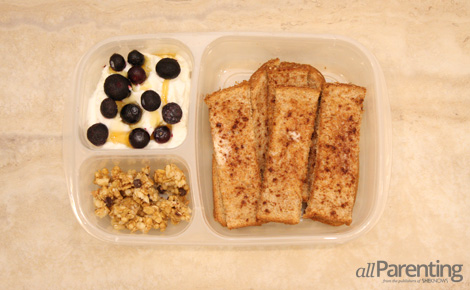 Lunch never tasted so good... or kept the complaints at a minimum. Enjoy!
More school lunch ideas